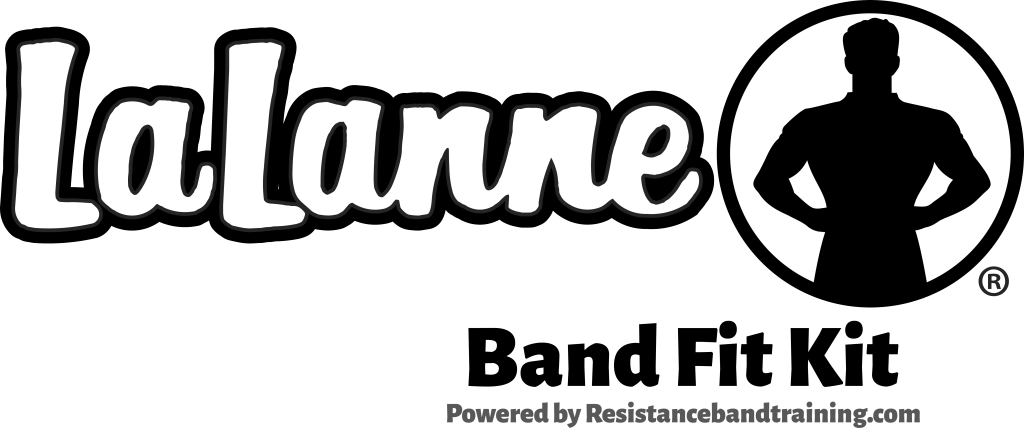 Your Body is Your Priceless Possession and the Most Pleasant thing in Life is Your Health – Jack LaLanne
Jack LaLanne  "The Godfather of Fitness" invented the First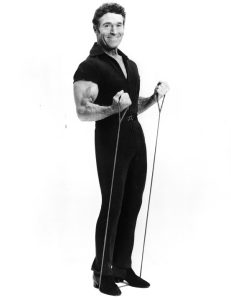 Résistance Band Training System in 1954.  They were called "The Glamor Stretch" for women and "The Easy Way Conditioner" for men.
Jack's mission in life was to help  people  get better by teaching them how to create and follow a sustainable exercise routine designed around the use of simple, convenient training tools.   It's no surprise that resistance bands became a staple in Jack's personal and professional Fitness journey.
Jack truly was the pioneer behind Resistancebandtraining.com which is why with the blessing of his wife Elaine LaLanne, we are honored and excited to introduce the….
LaLanne Band Fit Kit   
Powered by Resistancebandtraining.com 
Package Graphic
Continuing on with Jack's Fitness Quest, the LaLanne Band Fit Kit will provide users with an Unlimited Exercise and Workout Vault that Anyone at Any Fitness Level can use to create sustainable Anytime-Anywhere Workouts focused on improving your health and maximizing life's opportunities outside the gym.
All LaLanne Band Fit Kits will include:
High quality time test Quantum Bands and Accessories
6 – 8 x 12″ Printable Posters for At a Glance coaching
The LaLanne Single Band "Anywhere" Workout Guide
The LaLanne Mini-Band Workout Guide
The 12-Day Beginner Band Training Mini-Course
Life-time Access to Your Private Band Gym Customer Portal
Plus for a "Limited Time" the first 50 purchases will receive a FREE Copy  of Jack's Book – Pride and Discipline – The Legacy of Jack LaLanne.
Choose Your Package
Choose Your Package

No products were found matching your selection.