Description
Stop trying to piece together your band workouts by taking random unproven as well as unsafe band exercises and workouts from social media!
Get Unlimited Access To the Only Time Tested  Band Training Online System, and Personal Coaching from the World's Leading Band Training Expert. 
Here is a Summary of what YOU GET INSTANTLY as an Exclusive Band Gym Member 
1) Personalized coaching and direct access to Coach Dave Monday through Friday
The Band Gym contact page goes directly to Dave.
2) A Done-For-YOU 3 Month Beginner Band Training Program starting with the 28 Day RBT Challenge to Teach and Train you getting started training with resistance bands. 
This is followed by the 28 Day Momentum Builder and the 4 Week Jump-START program.
3) The Band Gym Coaching In-Service Library
This is where I help YOU build a better YOU by taking a deeper dive into addressing injuries, training and programming issues with extensive video based educational training. Topics include:

Building Healthy Shoulders
Improving Flexibility and Mobility in Every Workout
Bullet Proofing Your Low Back
Building Effective- Time Efficient Workouts
Eliminating Nagging Knee Pain
Better Hip Mobility – Why and How
Automating Your Workouts with the Seconds Pro App
Why You Want to Change Up Rep Speed
4) Growing Workout Library that Includes:
20 – Crunch 20 Minute Follow Along Workouts
45 – Minute On-Demand Follow Along with Dave Total Body Workouts
40+  Body and Movement Specific Instructional Workouts
5) Your Weekly (Members Only) Band Gym Insider Coaching Report
Each week I take time to breakdown a Band Gym Workout and provide a quick educational Band Gym Minute before covering weekly Band Gym member questions
6) 6 – 28 Day Programs Designed to address almost Any Fitness or Performance Goal
28 Day Strength Builder – that will build your band training base.
28 Day  Core Chaos – for those that are tired of a stiff back and no results doing sit-ups and crunches every workout.
28 Day Game Day Ready – for those that want to bring out the athlete in themselves and regain their Game Day Body.
28 Day Muscle Maximizer – for those skeptics that think resistance bands can't build muscle definition.
28 Day Super Hero Program – for those looking to move like Spiderman while getting joints and muscle feeling awesome.
28 Day SeniorSTRONG Program – for all senior Band Gym members that want to use bands to slow down Father Time.
7) Special Band Gym Training Guides that Include:
The Band Gym Travel Guide
The Thunder-Band Training Guide
The Dynamic Stabilizer Guide
Your 4-G Finisher Guide
How to Build Your Own Home Band Gym
8) Instant Access to Dave's Private Band Gym Resource Library
100+ Growing Exercise Vault
40+ Band Gym Setup Videos
30+ Band Gym Articles written by Dave
40+ Short Band Gym Minute Educational and Training videos
Learn How to Workout the "Right Way" with Resistance Bands and stop beating up joints always lifting weights.

   

Plus with new workouts every month and new 28 Day Programs,  I promise you will never get bored at The BAND GYM.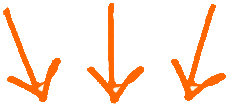 See For YOURSELF
Take a Virtual Band  Gym Tour to Learn More
Still Not Sure??