STAY ATHLETIC AT ANY AGE
It's not risky to train athletically if you do it with RBT. This customized RBT Athletic Fit Kit is designed to help you stay athletic while training any aspect of fitness or performance, anywhere, anytime, at any intensity

.
The Intermediate Multi-band Package will provide you with over 300+ lbs of strength-enhancing, muscle-building resistance while the Accessory Kit will allow you to perform any exercise or movement your body can do.   To make sure that your glutes stay athletically ready, we've added in the 13″ Dynamic Stabilizer for FREE.   Lastly, to easily transport this entire package anywhere, we've included the RBT Sport Training Bag for FREE.
The customized package also includes for FREE, the 28 Day – Game Day Ready training program and the 28 Day Core Chaos training program.  Together these 2 programs are proven to increase your strength, flexibility, coordination, and power production while making sure your core remains strong, stable, and reactive at any age.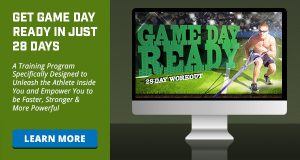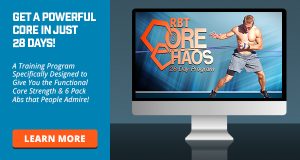 Important Notice…
This package is only available here today.  You will not find this offer anywhere else on the Resistancebandtraining.com site or store.  Act now! Let's get you training like the athlete you want to continue to be!
Purchase the complete Athletic Fit Kit, including both 28 Day Programs!
Save $140 by ordering Complete Kit!!!

Domestic Orders Only
*********************************
 ads
a
asdf
Don't Need the Entire Package?
Purchase items separately below.

28 Day Band Gym Ab - Core Challenge

,

28 Day Challenge

,

45 Day Fit camp

,

Accessories & Gear

,

Athletic Fit Kit

,

Cable Column

,

Champion Sports Performance

,

Contrast Training

,

Customize Basketball Training

,

Dad's RBT Fit Kit

,

ETS Performance Bands

,

Get Fit

,

Home Gym

,

Travel Fit Kit

,

Weekly Specials

$

15.99 Add to cartQuickview

13 Inch Bands

,

28 Day Band Gym Ab - Core Challenge

,

28 Day Challenge

,

45 Day Fit camp

,

Athletic Fit Kit

,

Back In Stock

,

Bands

,

Champion Sports Performance

,

Customize Basketball Training

,

Dad's RBT Fit Kit

,

ETS Performance Bands

,

Get Fit

,

Home Gym

,

Specialty Band Sale

,

Stocking Stuffers

,

Travel Fit Kit

$

6.99 Add to cartQuickview