Build Your Own Home Band Gym and  Take Total Control of Your Fitness when Life Gets Crazy
NO More Having to Travel to the Gym 
NO More Waiting for Equipment
NO more Workout Interruptions  
NO more having to listen to obnoxious music
NO More Dealing with Crowds and Social Distancing
NO More Monthly Membership Payment
Imagine having Your Own Home Gym with the Ability to Train Anytime Anywhere doing Any Exercise or Workout You Want. 
That's  exactly what you have when you build Your Own Home Band Gym.
Creating Your Own Home Band Gym
Creating your own Home Band Gym setup can be as simple or advanced as you want it to be.  Plus I promise you can accommodate any budget.   Obviously the more advance the setup the more training versatility you will have.  However you don't have to have everything right away.  Choosing what you need for equipment will come down to:
Your training goals
Your present strength and fitness level
What types of RBT exercises you want to be able to do
The space you plan to workout in
Let me help YOU choose the best bands and accessories for YOUR Home Band Gym
Here are a few simple guidelines to help you with your decisions:
Which 41″ Bands???
Best bands for low levels of strength
Orange-Yellow-Red
Best bands for average age related strength
Orange-Yellow -Red-Black
Best bands for average to above average age related strength
Yellow-Red-Black-Purple
Best bands strong age related individuals
Red-Black-Purple-Green
Which 13″ Bands to Choose???
Best bands for low to average levels of strength
Green and Black
Best  13″ bands for average to above average age related strength
Black and Purple
Most 13″ band resistance variability
Dynamic Stabilizer Sample Pack
Why consider 13″ Hip Bands vs 13″Dynamic Stabilizers
If you have sensitive skin or are concerned about band migration due to higher levels of exercise perspiration, the Hip Bands may be a better option.
Hip Band Package will provide unlimited band resistance variability
Click this chart link to get more information on specific 13″ and 41″ band resistance,  recommended usage and pricing.
Why Buy a Pair of Similar Size Bands???
Having 2 similar size bands or a pair of bands will be needed if you want to link bands together for locomotion training or you want to do bilateral upper body attached band  strength training using the most efficient band setup.
Which Accessories Are Needed???
Training handles – They are important if you want to do attached upper body exercises and if you have problems gripping or want a stable structure to grip onto when working out.
Link Strap – Needed if you want to link bands together to do attached locomotion training or create a longer training system for greater levels fo resistance variability.
Door Anchor Utility Strap – Needed if you plan to do attached band training and need to hook into a door or onto a sturdy structure that could cut your bands.
The BAR –  The BAR will create secure, band friendly attachment point to do any attached band training.  However you will need to have an established training area for the BAR to be place in.
Training Gloves – Training gloves are a great accessory to have if you plan to do a lot of Attachment Free band training.  These "Band Specific" Gloves provide padding along the outside of the hand where band pressure is occurs versus in the palm which is where free weight pressure occurs.  Plus they add an additional layer between the hand and band which improves training comfort and grip.
Why go with a Band Package vs Individual Bands
If  a specific  fitness training package has all the bands and equipment you, you can save 5% on your purchase.
The Most Popular Starter Home Band Gym Package
Beginner 41″ Band Package  – Accessory Kit  – Hip Band Package
Hopefully that information assisted you with you Home Band Gym package decisions.  However if you have additional questions feel free to email Dave at Dave@resistancebandtraining.com.  He answers all his own emails so you will get Dave.

Also Note….  Any RBT Customer receives login access to The Band Gym where they are provided access to the following free training resources..
Instructions on how to use all accessories
An 8 Session RBT Mini Course – How to Train with Bands
8 Printable workout poster
 Access to several Band Gym Minute training videos
 A complete FAQ page
A 28 Day JumpStart Program
A 28 Day Strength Builder Program
 Access to the Band Gym Setup and Exercise Library
Look forward to assisting with setting up your Own Home Band Gym.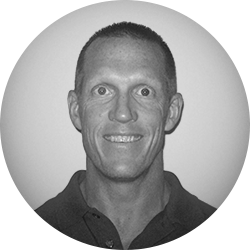 Dave Schmitz 
Mix and Match! Choose the Bands and Accessories that best fit YOUR Home Band Gym Needs and Let's Get You Setup to Get Better with Bands.
28 Day Band Gym Ab - Core Challenge

,

28 Day Challenge

,

45 Day Fit camp

,

Accessories & Gear

,

Athletic Fit Kit

,

Cable Column

,

Champion Sports Performance

,

Contrast Training

,

Customize Basketball Training

,

Dad's RBT Fit Kit

,

ETS Performance Bands

,

Get Fit

,

Home Gym

,

Travel Fit Kit

,

Weekly Specials

$

15.99 Add to cartQuickview