Description
 Build Movement Strength and Muscle Definition without Beating Up Your Body Always Lifting Weights
The RBT 28-Day Strength Builder is a Complete Done-for-YOU 4 Week Training Program designed for individuals who want learn how to increase their strength by exclusively training with continuous looped resistance bands.
Upon completion of the RBT Strength Builder program you will:
Have mastered the top 10 RBT Attached and Attachment Free band exercises
Be able to complete band hip and shoulder stretching series efficiently
Have mastered and become proficient performing a 10 to 12 minute dynamic warm up
Have eliminated 75% or more of all foam roll pain
Be ready to advance into a more aggressive 4-week RBT 28-Day program
Demonstrate the ability to apply higher levels of looped band resistance
Become comfortable with adding in some level of mobility to any strength training exercise
Stop Beating Up Your Body just lifting weights.   Let Dave "The Band Man"  Schmitz  teach you how to create mirror friendly Muscle Definition along with Optimal Movement Strength  and be blown away by how great your body feels and moves after every workout!! 
Learn More by viewing the Strength Builder Introductory Video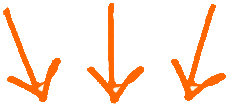 Equipment Needed for this Program