Description
New To RBT or Looking for a Starter Level Band Training Total Body Workout Program??
The 28 Day Jump Start Program will do exactly that by providing you with both follow-along and instructional workout video options to optimize your First Time Band Training Experience.  
Upon completion of this 4 week introductory program you will:
Be able to perform 8 Attachment Free Anywhere exercises
Be able to perform 8 Attached Vector Exercises
Be able to perform 4 Dynamic Stabilizer Exercises
Be able to complete an RBT time-based metabolic fat burning workout
Be able to implement these band setups – Rack, Behind back, Under feet, Over the foot, Hip attached, Dynamic Stabilizer setup, and attach training handles.
Prepare your body for more advanced RBT exercises and workouts
Understand how to progress or regress workout intensity
Get your body resistance band strong by allowing  Dave "The Band Man"  Schmitz  to teach you the basics of how to "Get Better with Bands" by training along with him. 
Learn More by viewing the Jump Start Introductory Video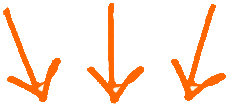 Equipment Recommendation for this Program